Let's face the first 3 Android Wear smartwatch to incorporate Who will win?
The first smartwatch with Android Wear are already available on the market and some more will arrive in the coming months, and that both Google and major technology companies are focusing much of their efforts to gain a foothold in this emerging market that is the smart watches. For now, Google has already made available to them a good weapon to get it, Android Wear, so now is see what they can do.
Today we focus on comparing the first 3 Android Wear smartwatch to incorporate operating system, since there is no doubt that this will eventually become a benchmark in this market as has happened with Android in the mobile sector. Obviously, the expected Moto 360 has not yet reached the market and know its technical specifications, so we can only compare it to design level.
In turn, the Samsung Gear Live and LG G Watch, which we gave a complete analysis on yesterday, are already available on the market, so we have all the data needed to compare its main strengths. You want to know who would win this battle? Let 's begin.
screen
We begin with the most fundamental aspect of a smartwatch: your screen. They all have in common the small size of the panel or sphere because above all we are facing a wristwatch and this should be as comfortable as possible. While the G Watch and Gear Live cuentna with rectangular screens of similar size , theMoto 360 features an innovative Circular screen.
In terms of size, the Gear Live has a screen of 1.63 inches with a resolution of 320 x 320 pixels and Super AMOLED technology. The G Watch increases slightly to 1.65 inches but at a lower resolution of 280 × 280 pixels and LCD technology.Finally, the Moto 360 will feature a sphere 46 mm in diameter, a resolution of 320 × 320 pixels and OLED technology.
As we can see, the specifications for screen resolutions and devices are very similar, although perhaps the Moto 360 due to its OLED technology is one of the best look.
Specifications
In terms of power, both the Gear Live and G Watch are more than enough. The first has a processor 1.2 GHz, 512 MB of RAM and an internal storage of 4 GB . As for the LG smartwatch, it is a Qualcomm quad – core processor 876 MHz, the same 512 MB of RAM than its rival and also the same internal storage. As we can see, in terms of power we get a clear tie.
For now, Motorola has not revealed the specifications of the upcoming Moto 360, so in this respect we do not get into the comparison.
Design
The design is one of the essential aspects of any watch, because not only is a technological object, but also a fashion that we constantly carry on our wrist and everyone can see. In this sense, although not yet on the market, the clear winner is the Moto 360.
The promising Motorola clock design consists of an elegant circular sphere built in quality materials such as steel and glass. Its classic profile will pass perfectly for any clock and for many users this may be a point in its favor.
On the other hand, both the G Watch and the Gear Live adopt a rectangular design and are constructed entirely in plastic. Undoubtedly, the design is not your strong point and for those who have always led a conventional clock cost them adapt to sudden change.
Battery
We wanted to dedicate a separate statement to the battery within our comparative because we believe that it is a fundamental requirement that all smartwatch must meet for us to seriously consider purchasing. In this sense, the two smartwatch already on the market barely approved: yes, both arrive a day of use, but that is not enough .
Due to the small size of the device, both the Gear Live and G Watch incorporate a battery of 300 mAh that will provide 1 to 2 days of regular use . Therefore, weget approximately the same duration of battery in a smartphone, but obviously a watch is not a smartphone, so we believe that you may require more tips (read http://www.travelationary.com/clothing-accessories_how-to-choose-your-watch/) when choosing your watch.
As for the Moto 360, still we do not know the capacity and battery life, but what we have seen is that it is charged wirelessly, only we leave the smartwatch on a platform and automatically begin charging.
Resistances
Finally, we highlight another fundamental aspect of any self-respecting device wearable: resistance. Wear a watch constantly with us and on our wrist implies that this may suffer a blow or splash at any time, and for this reason should be especially tough.
Thus, 3 smartwatch have resistance to water and dust , although in the case of the LG G Watch can not dive with him, but only protects you from splashing or momentary water dives. In addition, the device's screen has also been reinforced.In the case of the Gear Live and G Watch has Gorilla Glass, while the Moto 360 still offers greater protection including a panel of sapphire.
conclusions
At the end of this comparison, we can not help feeling that both LG and Samsung have entered the market smartwatch prematurely , trying by any means to be the first to take the cake bigger piece, but this rule does not always is fulfilled. In contrast, Motorola Moto 360 and offer us a lot more thought and studied in all aspects of device: design, comfort and performance.
For those who want to enter the market smartwatch, the Gear Live Samsung and LG G Watch are available for 199 € . However, if you have no hurry and want toenjoy a great experience from the beginning, we recommend you expect the Moto 360 or upcoming devices like the iWatch.
Gallery
9 exceptional Android Wear watch faces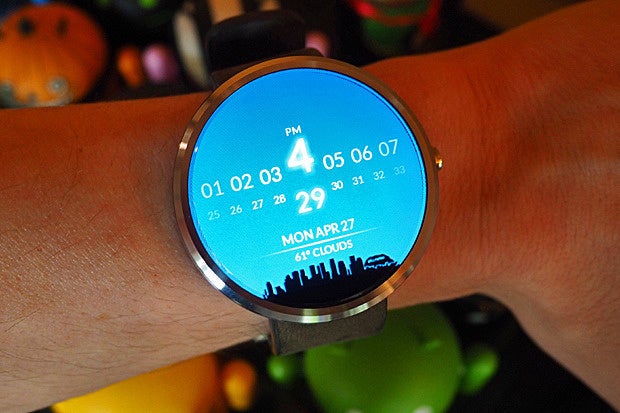 Source: www.computerworld.com
Samsung comes to the FCC with a smaller smartwatch that …
Source: www.phonearena.com
Google's Handwriting Input app now available for …
Source: www.phonearena.com
Video Comparison: Galaxy Note 5 vs. Galaxy Note 4 – Droid Life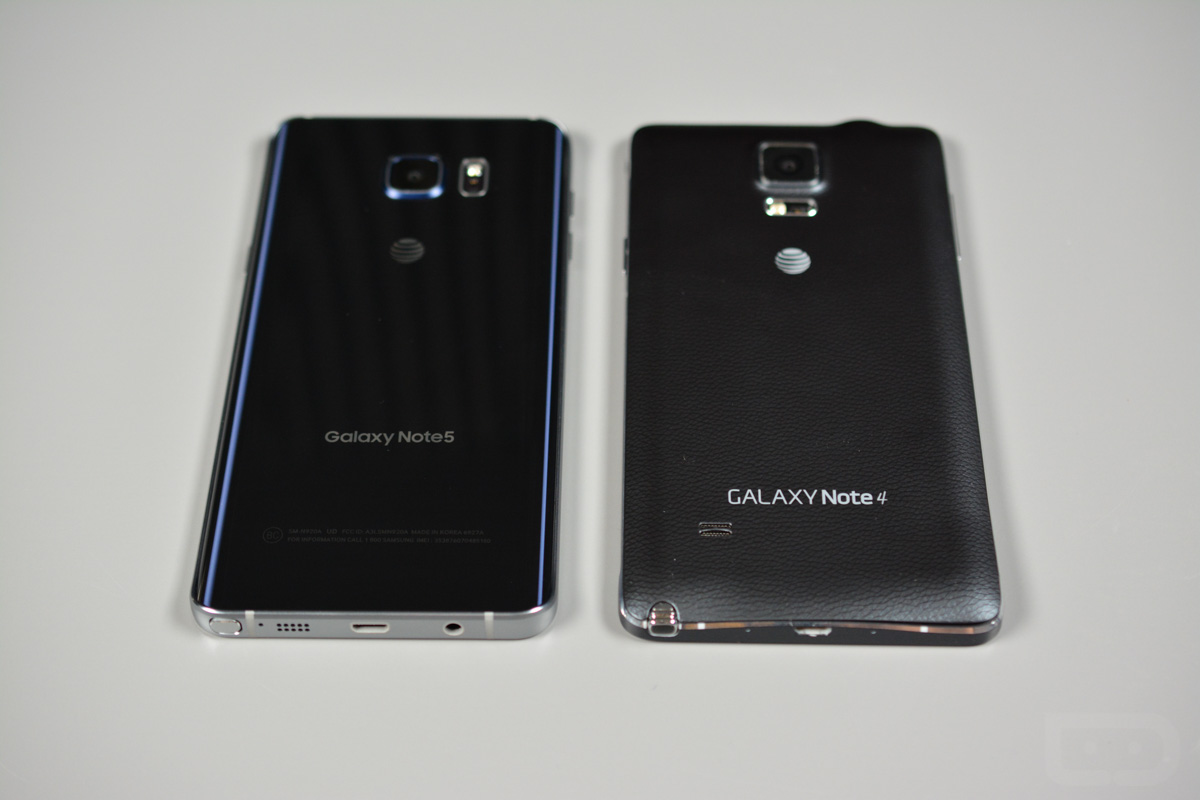 Source: www.droid-life.com
21 Lovely Fitness Tracker Comparison Chart
Source: www.summerfinaleparty.com
View Your Gmail or Google Account Recent Logins and …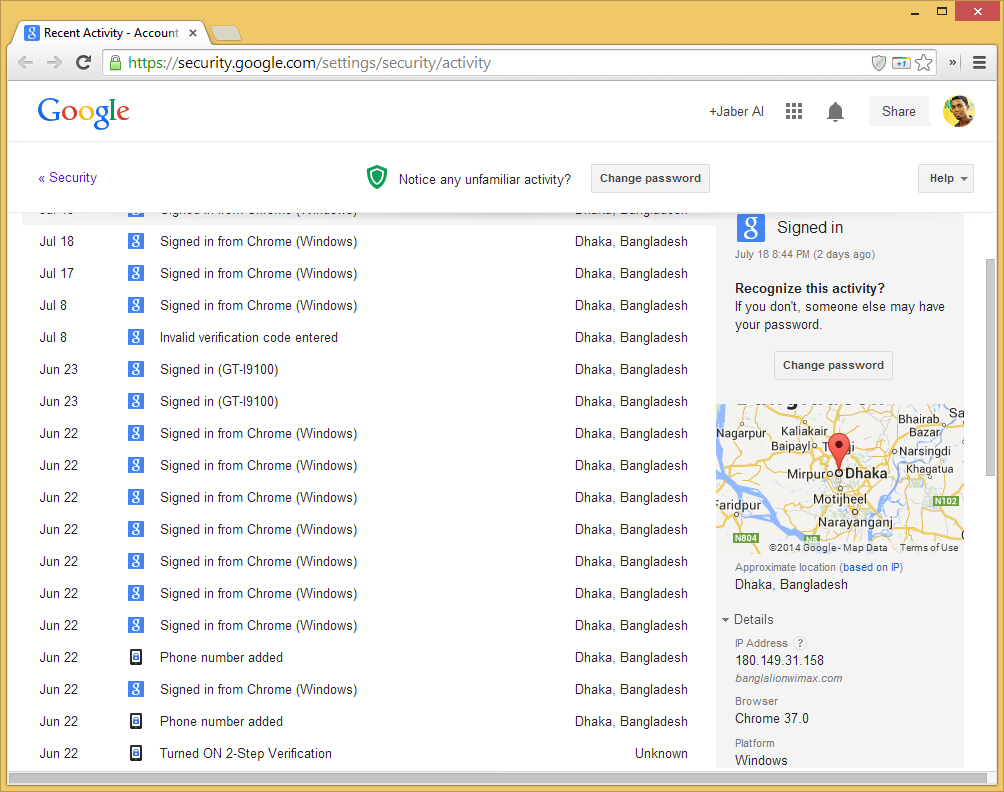 Source: www.techgainer.com
No new Android Wear smartwatches coming from Huawei, LG …
Source: www.phonedog.com
Smartwatch Comparison Chart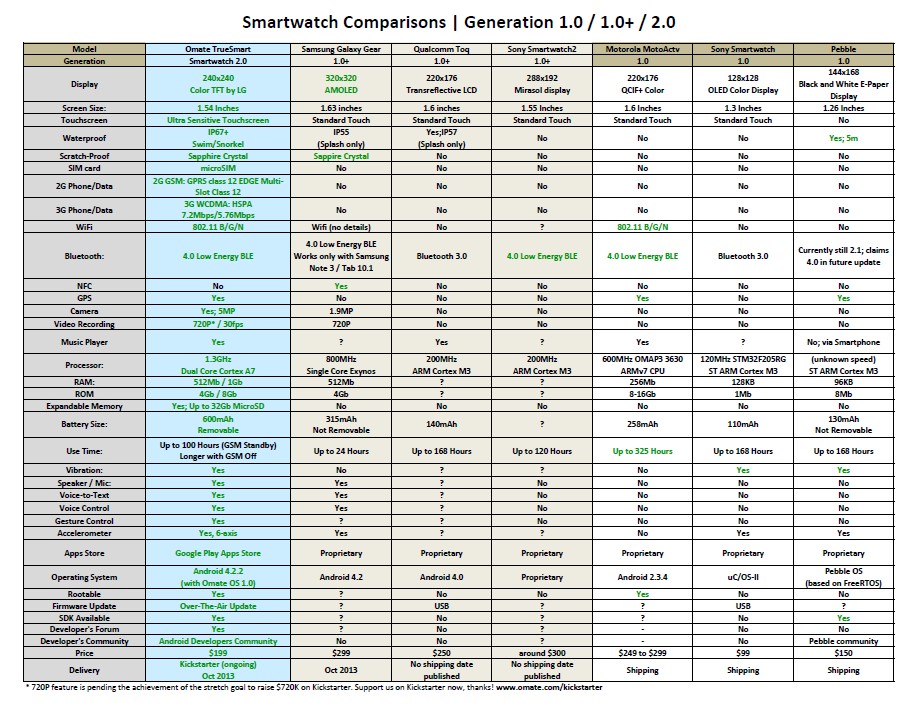 Source: ayucar.com
2017 Smartwatch Comparison Guide
Source: newatlas.com
Samsung Galaxy S9 Bookings Is Lower Than Expected
Source: www.gizchina.com
Deal: Perhaps your last chance to score an LTE-ready …
Source: www.phonearena.com
CUBOT P20 vs Xiaomi Mi 8: Performance Comparison Video …
Source: www.gizchina.com
ASUS Zenwatch
Source: www.mobilegeeks.com
LG Watch Urbane 2nd Edition hands-on
Source: www.phonearena.com
.NET Framework 3.5 Offline Installer for Windows 10 and 8 …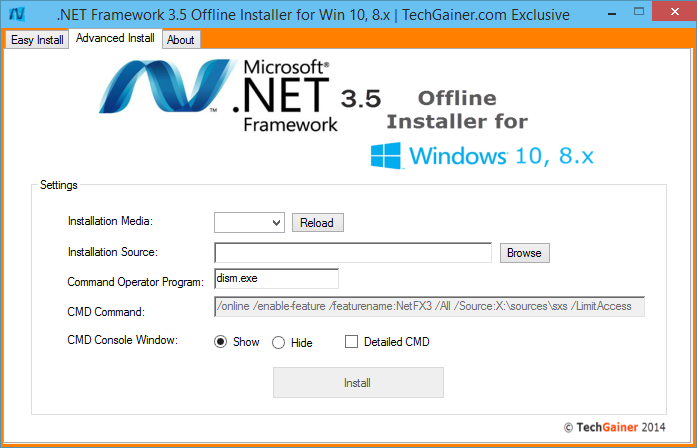 Source: www.techgainer.com
Moto 360 vs Samsung Gear S: Which smartwatch is best?
Source: www.itpro.co.uk
Moto 360 review
Source: www.techadvisor.co.uk
Android Wear
Source: androidwearsmartwatch.blogspot.com
How to use your Android Wear smartwatch as a remote …
Source: www.phonearena.com
2017 Smartwatch Comparison Guide
Source: newatlas.com