Wristwatches are sophisticated, beautiful accessories, and especially, that say a lot about the owner. Each has its style: analog or digital, the material of the bracelet, the type of dial, the amount of hands and so on. In the age of smartphones, the analog clock looks like an anachronism, a thing of men of other eras, and has great charm precisely because of it. But there is one thing that watches wrist are technologically very, very ahead of the cell: the water resistance. But just how sturdy? Find out what sets diving watches apart from others.
"But my watch is water resistant"
The term "water resistant" means little if the watch manufacturer does not provide a number in atm or meters indicating resistance to water pressure. Without specifying depth, "waterproof" simply means "resistant to accidental and occasional wet." If left in running water for some time, however, they may soon be infiltrated.
Before we explain what is atm, a few more considerations on clocks and water. The resistance of the clocks is measured under static conditions – that is, with the object dipped in still water. Water speed can exceed this resistance – for example, if the watch is struck by the water jet of a garden hose, it is in your arm when you swerve with speed, or even if you drop a stronger shower – and this is why a watch with a nominally high resistance can suffer damage in the water theoretically "shallow".
The thermal shock can also contribute to that water that should not enter your watch: for example, if you leave a very cool place and dive for clock in the hot tub. All care is little with your watch, especially the lower resistance.
Understanding the atm
Search between the numbers 4 and 7 on the dial of your watch, or on the back of it by words and numbers like W / R, 3ATM, 150 etc. This is the resistance of your watch in atm (measure of pressure), meters or feet of water.
10 meters or 1 atm: protected against accidental exposure to water.
30 meters or 3 atm: resists brief immersions, such as being caught off guard by the rain. But you can not swim or take a bath with a watch.
50 meters or 5 atm: can be used to swim in the shallow or wash dishes, but not yet to take bathed or dive.
100 meters or 10 atm: you can use it for swimming or for snorkeling (shallow diving), but not for scuba diving.
150 meters or 15 atm: from here yes we have a diving watch! The most sophisticated, however, score 20 atm or more.
Why use a diving watch
As we know, watches are not just for looking at the hours, but they are an accessory that says a lot about the owner. The diving ones are big, bold and with simple look – a quintessential male watch, next to the pocket watch. They are designed to keep track of time in adverse and dangerous situations, such as in the ocean, where the man only arrives with equipment – air cylinder, fin, mask, etc. And as if that were not enough, they are really waterproof.
Gallery
12 Best Dive Watches Under $1,000
Source: hiconsumption.com
Learning To Dive & Exploring A Sunken Ship With Oris …
Source: www.ablogtowatch.com
Same dive watch, different brands…
Source: forums.watchuseek.com
Deep Blue BlueTech Master 500 Diver Automatic
Source: www.worldwatchreview.com
PADI and Seiko to Release PADI Special Edition Diver's Watches
Source: www2.padi.com
Same dive watch, different brands…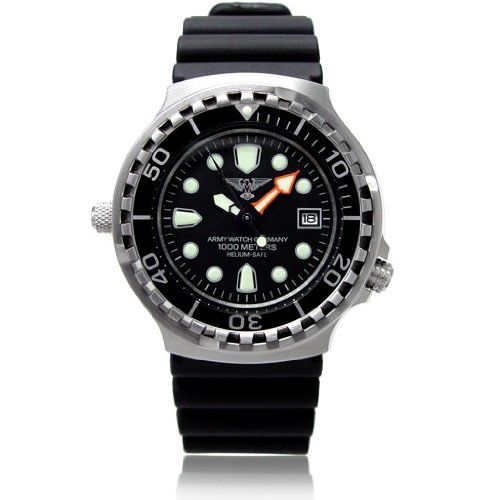 Source: forums.watchuseek.com
Tudor introduces the Heritage Black Bay Dark diving watch …
Source: www.pinterest.com
Three Amazing Seiko Divers for Under $500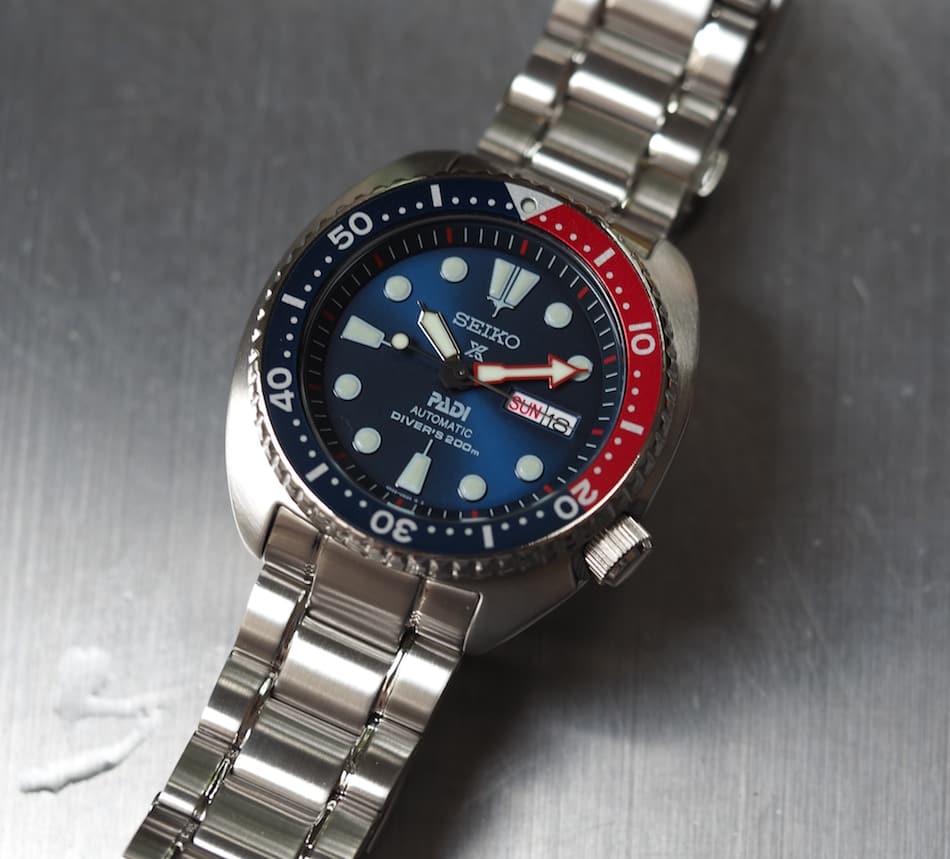 Source: www.fratellowatches.com
Men's Rotary Exclusive Deep Diver Watch (GS00050/04 …
Source: www.watchshop.com
How to use a dive watch bezel – Watch and Learn #18
Source: www.youtube.com
Seiko SKX007 Dive Watch Unboxing
Source: divewatchesblog.com
Visconti Abyssus Scuba 3000m Dive Watches Hands-On
Source: www.pinterest.com
Learning To Dive & Exploring A Sunken Ship With Oris …
Source: www.ablogtowatch.com
Different types of Watches for your Best Time
Source: www.looksgud.in
Learning To Dive With Oris Watches: A Winner's Perspective …
Source: www.ablogtowatch.com
Everything You Need To Know About Rubber Watch Straps …
Source: www.watchgecko.com
Post your cool looking Dive Watch Shots, something …
Source: forums.watchuseek.com
Learning To Dive & Exploring A Sunken Ship With Oris …
Source: www.ablogtowatch.com
Orient FAC09004D Diver
Source: divewatchesblog.com
JP2000-08E Citizen Promaster Depth Divers Watch
Source: www.skywatches.com.sg