Today I bring a somewhat peculiar, except watch you to be stuck a little in this world some people have seen one like that, at least people in my environment to which I have taught all of them commented as they had never seen a clock so the hallmark of this watch is that it only has a needle to mark time, this is no second hand and most importantly lacks minutera. When it is marked with a needle and to know what time it is there to look at the small dial marks mean 5 minutes or which are slightly larger than the quarter-hour mark. Before continuing with the review let us see what are the features:
MAKE AND MODEL:  Luch Monoaguja
Movement / Caliber:  Calibre hand – wound 1801.1 Luch
Case:  Chrome. Blind background  .
Dial:  Anthracite.
Dimensions:
– Diameter:  36 mm in diameter without crown
– Thickness:  8 mm
– Weight:  – g
Crystal:  Plexi
Calendar:  No
Submersible:  No
Strap / s:  Black leather.
presentation  –
Accessories  No
Documentation:
– Warranty:  No
– Date of purchase:  May 2013
– Origin sports watch:  A2zyellowpages
PRICE:  52 euros.
NOTES: This watch was developed in the Let 's Talk Watches (HDR) forum as a tribute to the 60th anniversary watch Luch, and although this I show is the edition of HdR with a little searching you can do with one as the original white sphere through eBay, but with this dial you find it hard to sell because this is unique to that forum. This watch of Russian origin, or more precisely Belarussian has inside a small hand – wound caliber 1801.1 an old and reliable caliber that continues even made ​​the Luch itself. Even though some people might think it is difficult to read the time on this type of watch, I must say that I did not cost me anything get used to it, and then I've done to him yes not expect to know the time to the minute I explain whether they are able 11:05 but will not know if they are 11:03 but we do not think the world stops for that.
Clock tell you that as a negative case is chrome, but as my sweat is not of blowing up the chrome as happens to other people I do not see it as a major inconvenience and understand that with the low price of the clock is impossible that have stainless steel, taking into account the size of the box those you may have big doll because it is vintage size. The caliber of anything that gets some rope starts to move quickly, but to check it as no second hand will have to stick your ear to watch and hear a heart beating, and finally the belt next is very simple but it has easy fix for little money and no belts of good quality.
Gallery
Luch One Hand Watch 337477761
Source: www.russian-watches.info
Luch 60th Anniversary – NHT Watches
Source: www.nhtwatches.com
POLJOT – LUCH USSR Russian mens watch from the 70s
Source: auction.catawiki.com
Luch Watches ( photo heavy)
Source: forums.watchuseek.com
Luch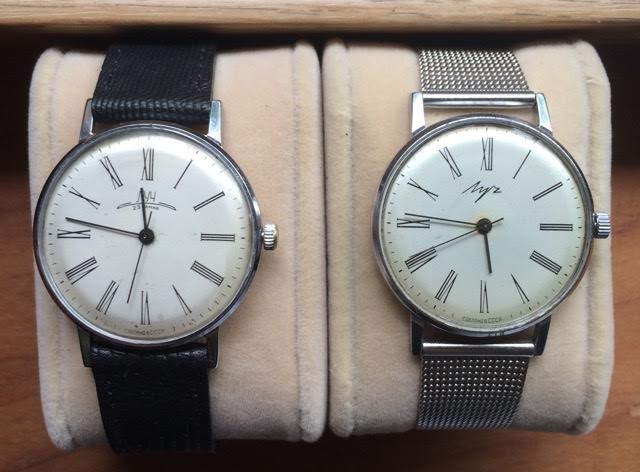 Source: www.2209watchmovement.com
Luch One Hand Watch 337477760
Source: www.russian-watches.info
New Luch Watch.
Source: forums.watchuseek.com
Russian watch Luch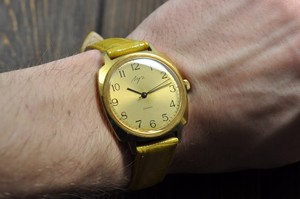 Source: www.ebay.co.uk
Luch Mens Quartz White Dial Roman Numerals
Source: sekondtime.wordpress.com
LUCH Men's watch 80s.
Source: auction.catawiki.com
Luch Retro Wristwatches Zirconium Nitride. Quartz Russian …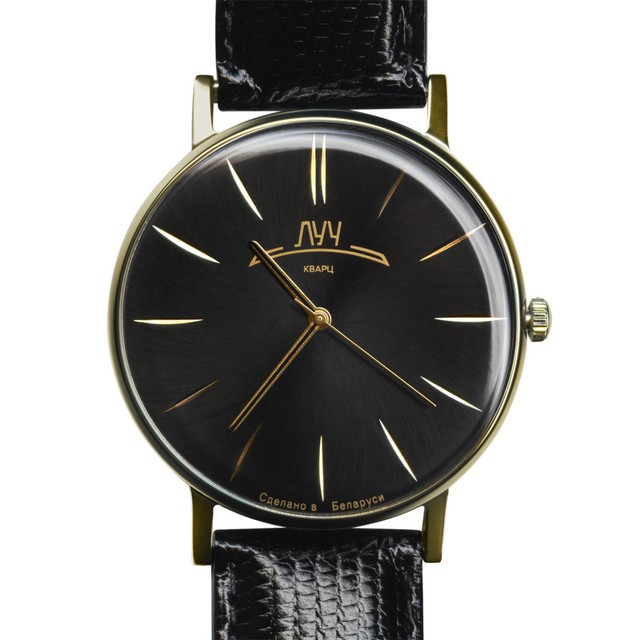 Source: www.ebay.com
Stylish vintage LUCH wrist watch, like new condition …
Source: sovietwatchstore.com
Quartz LUCH watch, Made in USSR – Soviet Watch Store
Source: sovietwatchstore.com
Luch Single Hand Watch, Men's Fashion, Watches on Carousell
Source: sg.carousell.com
Luch One Hand Watch 337477761
Source: www.russian-watches.info
Hands-on video Review of Luch Alarm (Ray, Beam) Extremly …
Source: www.youtube.com
Russian Watch Luch
Source: www.moscowwatch.com
LUCH 2209 23J Soviet USSR Watches Mechanical Ultra Slim …
Source: www.pinterest.com
Russ/Russian Watches: Poljot & Luch Slims Received
Source: russrussianwatches.blogspot.com
Russ/Russian Watches: POLJOT [VYMPLE] AND LUCH [2209 …
Source: russrussianwatches.blogspot.com