After three short weeks I have in my hands the Tevise supply the web China Gearbest of which you speak a few days ago and thanks to a coupon (TWSAGB) was $ 20.99 a fantastic day and that today is still valid. The truth is that I have always distrusted the Chinese watches for sale with a very retouched photos with Photoshop, I read somewhere how much better the picture the Chinese side is worse watch it. Well this Tevise I was pleasantly surprised, it is a watch that once in hand ever think worth less than 20 €. Before proceeding with the analysis let 's look at the features of this amazing watch:
MAKE AND MODEL:  Tevise 1000-8378
Movement / Caliber:  Automatic Chinese manual – winding Calibre supporting.
Case:  Chrome. Seen background .
Dial:  Black dial. With functional sub – dials and steering wheel seen.
Dimensions:
– Diameter:  44mm diameter without crown
– Thickness:  15mm
– Weight: –  g
Crystal:  Mineral
Calendar:  No
Submersible:  No
Strap / s:  stainless steel bracelet with solid links
Presentation:  –
Accessories:  No
Documentation:
– Warranty:  –
– Date of purchase:  May 2015
PRICE:  20.99 $.
NOTES: In the multitude of Chinese smartwatches that can be bought on the network, either on eBay or on the websites of direct selling, there are brands ranging from the simplest to the highest quality where we would put the Parnis (excluding with Seagull playing in another league with own designs and qualities much closer to Swiss low-end). Well this Tevise, which I was eager to get their hands on one of this brand, would be in the middle of the range (eye with this I do not say that all Tevise are as as much simpler models that just see the photos bracelets appreciate low quality, etc). Well, after these considerations, we turn to you talk about the watch itself, with a design very inspired by a model Tag Heuer, was an impulse buy learn following the offer of Gearbest as I had an unbeatable price. Once in hand, positively it highlights the armis, solid links that gives a very good package to watch though my unit touches a tad with the handles of the clock and have to adjust better. The closure is pretty decent too, recorded and a button for opening. As for the watch case, I would swear that is chrome but with good chrome, and with unique claws that I think are not very well resolved and have each small tubes simulating screws not quite see. The crystal is mineral of good thickness, and the crown is correct and carries the brand logo printed. On the dial appreciate the logo applied with great prominence of the 1000th, the wheel occupies the left simulating a fake tourbillon, and functional 3 subdials one of 24h and 6 of 12h regressive (an odd function having explanation, this caliber in that sub-dial has a day-night indicator personally would have preferred). Having inherited these inscriptions honoree reading time model with external scale is mission impossible to me it is much easier to do with internal scale, but if you are used to analog clocks for nothing is complicated. Through the rear view is allowed to see the caliber employee, who for the moment is giving me good results both up how adjusting reserve. Despite the mentioned defects, the clock has left a great taste as a clock appears to be at least 50-60 € (which is a price I've even seen some sellers and would be more suited to it). Finally note the good work of Gearbest because in less than 20 days I had at home, a website that is ultimately going strong with good prices and it sure will not be my last purchase it. No more I say goodbye with images of the watch:
Gallery
Tevise-8122-b Gold Luxury Automatic Watch For -men …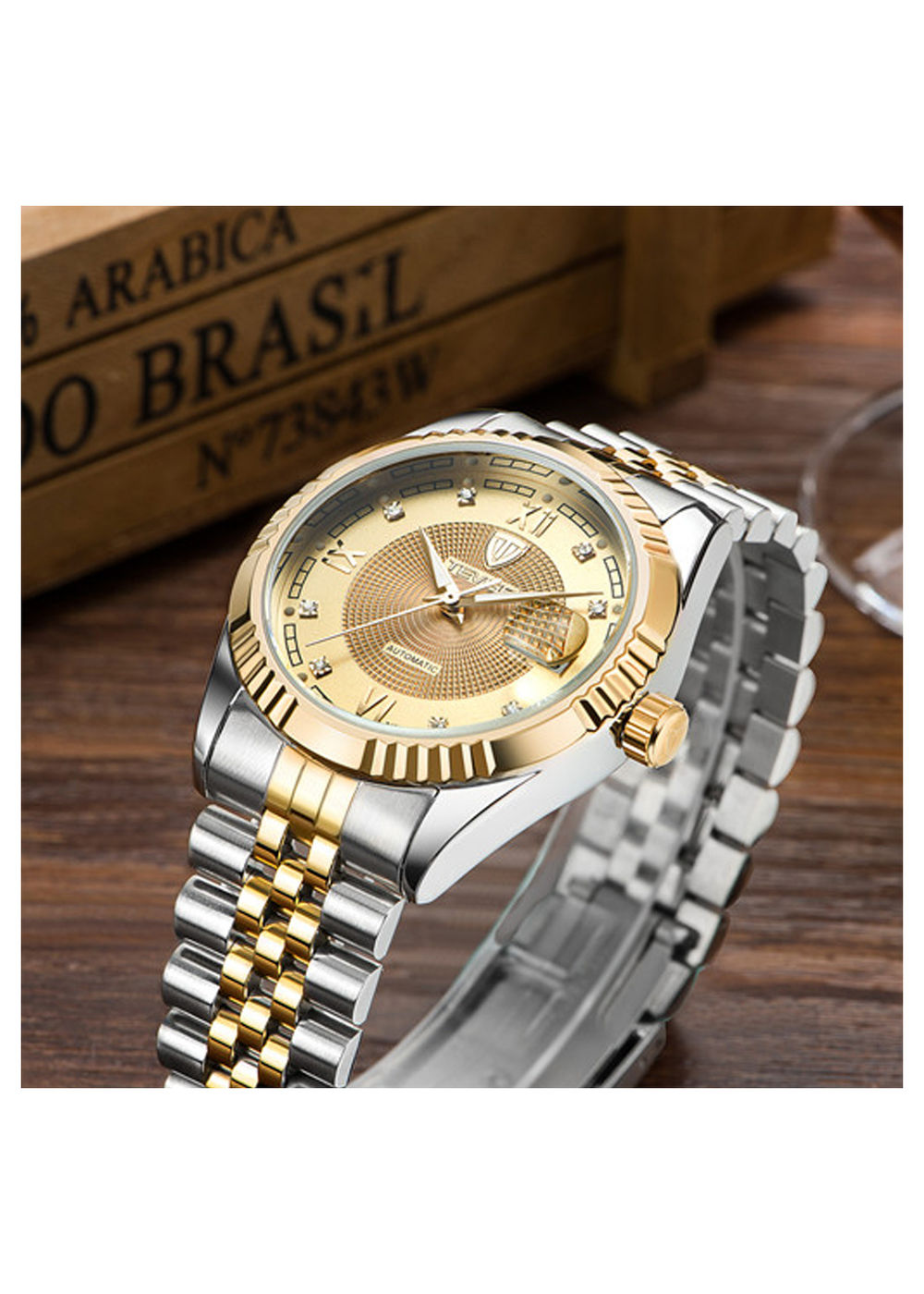 Source: www.thewatchshop.in
Tevise-8122-b Gold Luxury Automatic Watch For -men …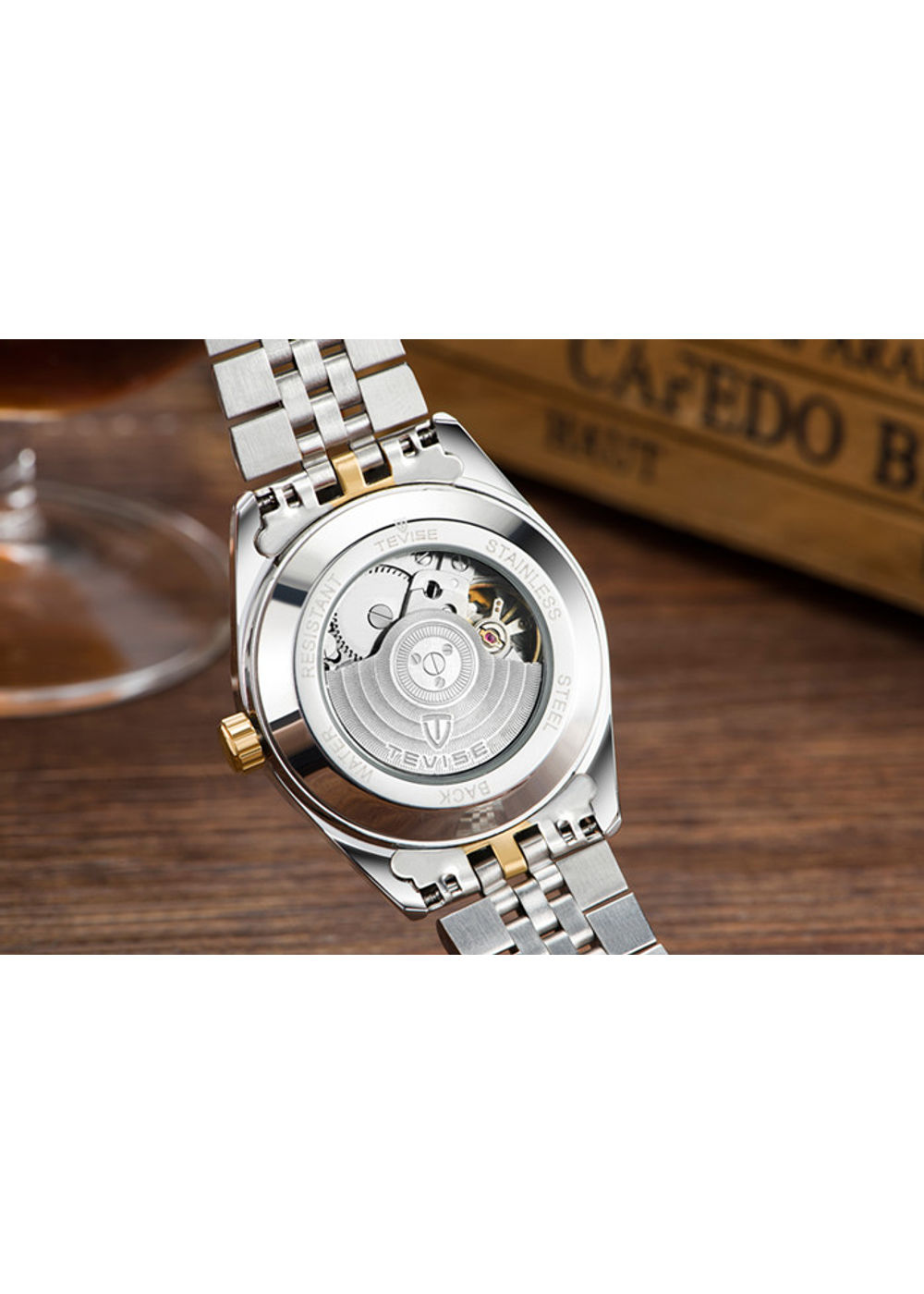 Source: www.thewatchshop.in
Demonstração Relógio Mecânico Automático Tevise 1000
Source: www.youtube.com
Tevise-8122-a Blue Luxury Automatic Watch For-men
Source: www.thewatchshop.in
Longines Hydroconquest L3.642.4.96.6 Watch Review
Source: www.doovi.com
Tisell marine diver (best $200 sub homage?)
Source: www.doovi.com
aliexpress
Source: relojesasequibles.wordpress.com
G-Shock Rangeman
Source: www.topdealer.nl
G-Shock Rangeman
Source: www.topdealer.nl
G-Shock Rangeman
Source: www.topdealer.nl
Часы Megir из Китая. Megir в стиле Panerai
Source: www.doovi.com
Tevise-8122-b Gold Luxury Automatic Watch For -men …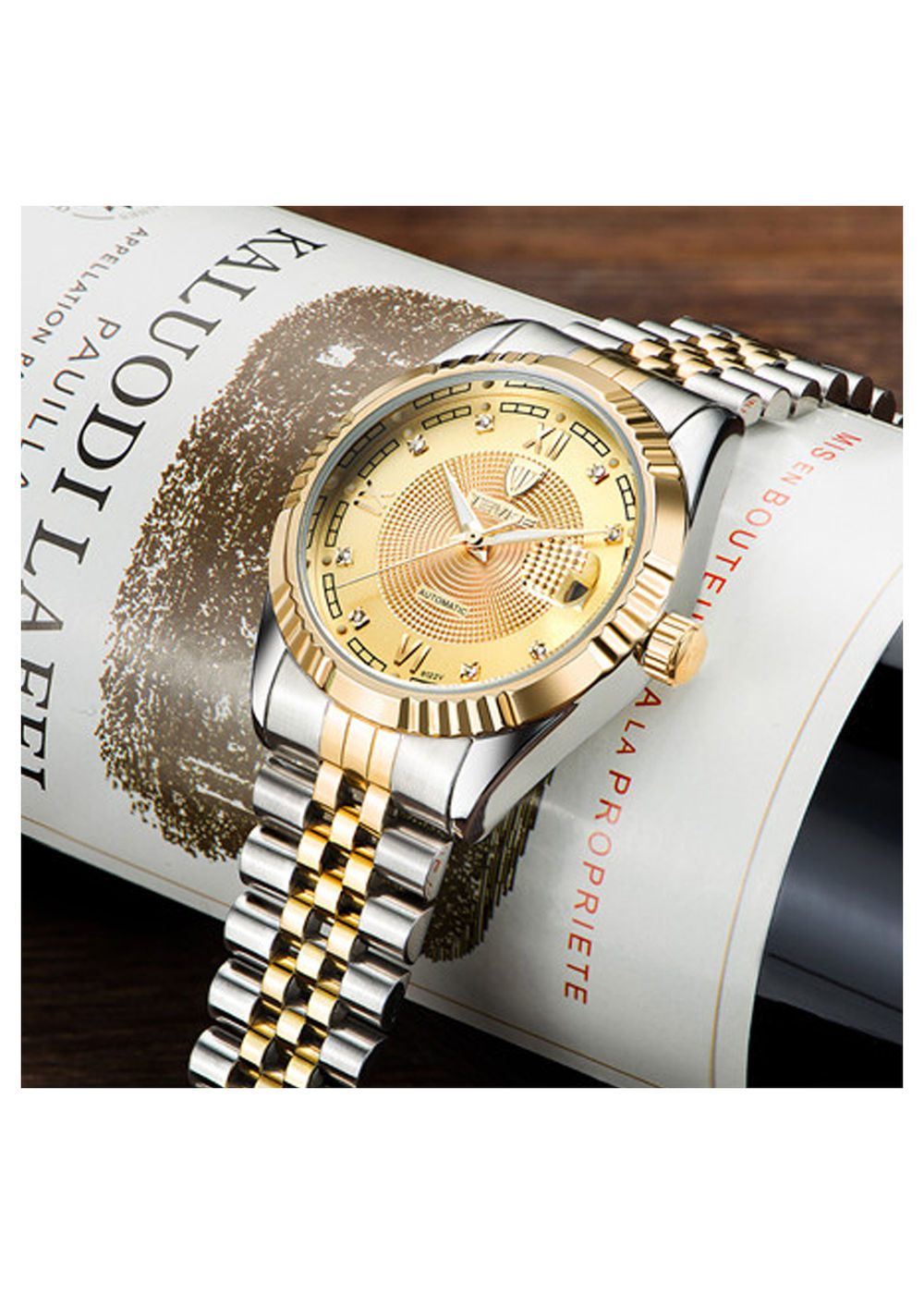 Source: www.thewatchshop.in
Skeleton Watch Swiss
Source: officialbruinsshop.com
Bagel
Source: relojesasequibles.wordpress.com
Tisell marine diver (best $200 sub homage?)
Source: www.doovi.com
Casio G-Shock GA-100C-1A3ER
Source: www.topdealer.nl
MODALO Royal watchwinder
Source: www.topdealer.nl
Casio G-Shock Gravity Master Black Grey Mens Watch GA-1000 …
Source: www.skywatches.com.sg
Casio G-Shock Atomic Frogman GWF-1000-1DR
Source: www.flickr.com
Casio 5 Alarms Sports Watch AE-1000W-1BVDF
Source: www.skywatches.com.sg